I don't know how a whole month has practically gone by. I've been busy Chez Blue - transforming my bathroom from a miserable place to one I don't mind spending time in - all it took was a new coat of paint (in a similar color as before) - a new floor, some brighter linens, etc. I am an idiot and did not take good before photos. I don't have a photo at all of my former towel storage/hamper - a 5 drawer chest made of cardboard and covered in fabric that was painted the wall color. I can't believe I spent 14 years with cardboard furniture. Anyway, here are some befores - and some afters.
New floor in progress.
And now the afters.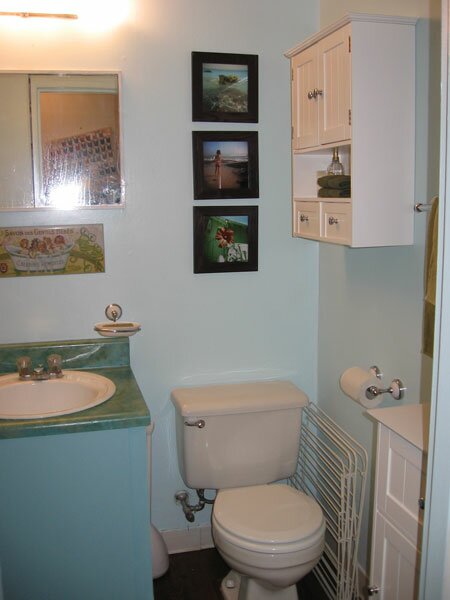 It still needs some minor work but I'm so much happier with it now.
And look - there's been knitting too. Hourglass is nearly done.
I hope to have it finished by this weekend.